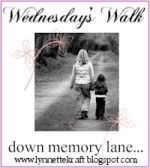 Today I want to share with you all the most encouraging event I have ever been to. It was last year, right about this time, Eric and I were invited to attend a church planters weekend in Indianapolis. Long story short, a church in Indy, East 91st helped start our church here in Milwaukee, The Ridge. East 91st has started over 50 churches in last couple decades. This is a mighty thing to do, they not only help financially, but with everything else you need too. They are wonderful! This conference was mainly for the lead pastors of the churches they have planted, but our lead pastor, Mark was unable to attend, so he asked if Eric and I would go. We said yes.
Now this was the first time we ever left Molly for longer then a couple of hours, but we all did great. Eric's mom drove half-way and met us. So Molly got to stay the weekend with Grandma and Grandpa in Ohio. Molly was only 9 months old, but she did wonderful. I am not even sure she knew we were gone. And I did great too. We were so busy, that I hardly had a chance to sit and worry. Plus there was a couple there from Canada and their little girl was running everywhere, and just being a toddler, so it made me way thankful for grandparents, and the ones who were watching our Molly.
We got there Friday afternoon, knowing no one, not even a single soul. Eric is the very outgoing one in our relationship, so he had no problem walking into a room of strangers, but I hung back a little bit more. I didn't have to hang back too long though. Seriously when we walked through the door people at the church were falling all over themselves to welcome us, they knew our names, thanked us for all our hard work, and were hugging us. Wow! Talk about a welcome. Everyone there totally got the royal treatment.
We met so many great people, had wonderful speakers, a great night of worship, and on Saturday night they gave us all money to go have a date with our spouse. Score! It was awesome. We were able to meet up with our best friends who lived near Indy, and we went out with them. The whole weekend was not great, our wonderful car decided to break, so we had to rely on other people to get us around, and that was hard and humbling all at the same time. But we made it through, the car got fixed, and we made it back home.
Then on Sunday morning we all got to represent our churches in the 3 services they had. We all lined up like cattle, and paraded in and waved, then walked out. It was so much fun. I loved every minute of it. I was so PROUD to be representing our church, I cried every time we walked up there. People were standing up clapping, yelling for us, and just genuinely showed they cared. Most of these people have never heard of the churches that their church helped plant, but in that one moment, they got to be apart of our church, and they were proud too.
We met so many wonderful planters, heard awesome stories, got to meet the next set of planters, and just had an awesome, God filled time. It was so encouraging to be there. I felt guilty at times because we aren't the lead pastors of our church, and I felt like I was taking all the glory for something I didn't do. But after talking with out lead pastor, he made feel like I did deserve it, and it was okay to feel encouraged, and proud.
This was a great opportunity for Eric and I meet other people who share the same passion as us, and also to reconnect as a couple on a whole new level. Plus, after moving here with a 2 month old, staying inside ALL winter with over 100 inches of snow, it was so nice to get out and feel encouraged.