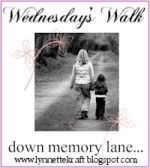 Today I would love to tell you about my niece, Amanda, better known as Mandy. She is going to be 17 in July, gasp! And even though she is not quite five foot tall, she has a huge heart, and a great spirit. She is your typical teenage girl though, she proves that with her 10,000 text messages a month. Mandy loves hanging out with her dad, and is a fabulous role model to her little cousin, Molly. Last summer when we made our annual trip back to Ohio in August, Mandy decided to do something. It involved all of the family, and God. Most importantly, God. Amanda Leigh got baptized, and I am so blessed to have been a part of it. Here is her story...
Mandy decided to be baptised on Friday, August 8. Well that was already a very special day in our family, Molly's birthday. So the two great girls in our family share one special day, Molly's actual birthday, and Mandy's baptism birthday. How awesome! This is Devin in the picture with Mandy. He was her youth minister, and he came back from Indiana to share in this special day with us. Thanks Devin! In this picture, Mandy was talking about what led her to this decision, and why she felt it was important to be baptised. I was so proud of her, and I still am. I pretty much light up when she walks in the room because I love her so much.
Going under!
Back up, and I am pretty sure we were all hooting and hollering at her!
Grandma, and Molly giving Mandy a big hug!
Uncle Eric so proud of Mandy and the decision she made.
I am so happy that Mandy allowed all of us to be a part of her special day, and I love her so much! I know following Christ has not been easy, fun, or popular for her. Is it for any of us? But she has persevered through it all so far. I admire her strength, beauty and wisdom all for an almost 17 year old. Manders-I love you so much!