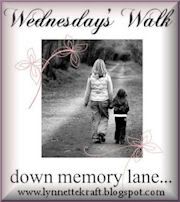 On Friday night, Eric and I had the privilege of attending our friends' wedding. They got married at a park in downtown Milwaukee. It was a small gathering of family and friends, and I feel honored to have been there. Greg and Whitney go to The Ridge, and help out in the student ministry with us. They are great people and God is going to use them in mighty ways. They just don't know it yet...
The happy couple! Congrats Greg and Whitney!
Here is another happy family, right...well looks can be deceiving. I bet you would have never guessed just a couple hours earlier Eric and I got into a huge, knock down, drag out fight, all while our child was getting her two year portraits taken. It was not pretty, it was not fun, and it was not Godly, at all. Let me put an end to a myth that you all might think is true...pastor's are not perfect, and neither are their wives.
So it was a perfect fit for us to be going to a wedding that night. After having a huge fight with your spouse, don't you want to go listen to someone talk about love, respect, submission, and see two people madly, deeply in love. At this point I know God was laughing at us.
We messed up again, and we didn't treat each other very nicely, and respect was not really shown. After publicly having it out with each other in the mall, and in front of many walkers, we were fine. Stress, the world, high expectations, you name it got to us. We both broke, and caused the other one to break as well. Trust me, as a counselor, fighting is good, at least you are still communicating with each other. It's when you don't want to fight, well that's not good.
Eric and I asked for forgiveness right after the last blow was thrown, and we both forgave each other. And I think we both were truly embarrassed for doing it in public, that was a first for us.
So it was fitting for us to go listen about love, and watch two of our favorite people make it official, and start their lives out together. Just chalk it up to another lesson learned about love.
"However, each one of you also must love his wife as he loves himself, and the wife must respect her husband." Eph. 5:33