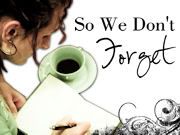 Today's Topic is...Main Dish Recipes for the Fall
I am no Top Chef or anything, but I try. My MIL is an excellent cook and baker, she does everything from scratch and it's all wonderful!
This has become one of my favorite recipes, it's easy and delicious...hope you all enjoy!
1 Package (16oz) frozen, mixed veggies, thawed
1 Cup cut-up, cooked chicken
1 Can (10 3/4 oz) condensed cream of chicken soup
1. Pre-heat oven to 400 degrees, Mix veggies, chicken and soup in an ungreased
2. Stir remaining ingredients in small bowl with a fork until blended, Pour into casserole dish
3. Bake 30 minutes or until golden brown
(makes 6 servings)
This recipe is simple and easy! I usually add more chicken, or sometimes more Bisquick to have more of that fluffy stuff on top!