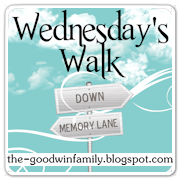 This past Friday my mom and I were walking through the mall and I saw this cat in a store window. I usually don't park on this one particular side of the mall, but on Friday I happened to. I had no clue that our mall had an animal rescue mission in it, and that's the storefront I saw the cat laying in. This particular cat was big, and that's what attracted me to him. I have always told Eric that I want a fat baby and a fat cat. I got my fat baby, she has now grown into a slender version of a little girl, but for the fat cat, my poor Billy was only 8 pounds. I was attracted to this cat, who wouldn't even turn around and look at the crazy lady pounding on the window-me :) Typical cat! I told my mom I wanted that cat.
On Saturday, my mom and I went back to the mall for something and I stopped in at the rescue mission. They are only open like 2-3 days a week to the public, and they happened to be open when we were there. I went straight to his little "home" cage, and started talking to him, I know, blame it on the hormones! The director was there and came over and we started talking. I told her we were interested in another cat or cats, maybe siblings, maybe kittens, or something younger, yet I still had my eye on this one cat. She took my name and email and was going to email me some pictures of some foster kittens she had placed in a home. She said they would be good with kids, and they have grown up together. I took a flyer and said good bye to all the cats there.
I showed Eric the flyer and we got on the website and I immediately showed him my fat cat that I wanted. He kept asking why I wanted him, especially since this particular cat is 6. Now, never in a million years would I have ever thought about getting an older cat, but there was something about this cat, something about Elwood.
I instantly fell in love with him. I have no clue why I love this cat so much and like I said I thought I wanted a younger cat, but sometimes your heart knows best!
We went back on Sunday and took Molly with us and we got to go in the "playroom" with him and interact with him. It took all of 30 seconds for him to come over and get to know us, and roll over to show us how pretty he is. He is pretty and he is a pretty big boy...over 20 pounds! I finally got my fat cat! He is so sweet and super mellow. They call him the "peacekeeper" in kittyland, and the director said he has never gotten upset about anything there. He was surrender by a family in November for unknown reasons, probably they couldn't take care of him or something. And no one has ever asked to play with him since. How sad!
So today at 2pm we are officially adopting Elwood, and welcoming him into our home! I am so excited!
I am sure he will miss his kitty home at the rescue mission, that's where all of these pictures were taken, but I am sure we can show him a good time at our house! I am a little nervous because he does have his claws still, so I am praying he doesn't get an itch to tear my couch up. The director said he has never used his claws towards another cat, volunteer, or tore anything up there before. I am pretty sure he is a little lazy to use his claws, that might be too much effort for him.
I will let you know how adjusting Elwood to the Ferguson home goes. Plus, we might start potty training tomorrow with Molly. I am looking at it as a potty training 101 class with her. We are introducing the idea, despite what my wonderful husband thinks...he thinks it will happen the first time. We shall see! So call us crazy with adopting a cat and potty training all in one week!