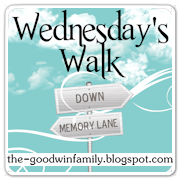 One thing I love to do with Molly is go out on dates. Last week I took Molly out to the Gingerbread House, one of our favorite date spots because of the chickens and yummy cookies!
This is the cookie Molly picked out, with home made cream on the side!
Yumm!!
They have flowers like this all over the place, beautiful!
I have often heard it said that fathers should date their daughters, so one day a daughter knows how she should be treated by a boy who takes her out. But I think the same goes for moms and daughters. I want to date Molly so she knows how to have relationships and friendships with other girls, and with her own daughter some day. I cherish our special time together, and I love just laughing with her while she dips her cookie in her cream and gets it all over her face. I know there aren't too many more times she will let me take pictures of it, so I will enjoy the ones I get now, and look forward to our many dates to come.