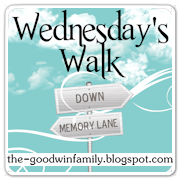 Today for my memory I am going to share more of what is on my heart, in hopes that I remember this overwhelming grateful feeling that I have right now.
Today when I was walking at the gym I was watching this one exercise class working out...which led me to think about so many different things, which led me to randomly think about Molly and what a miracle she is in our lives. I was about 13 or so when I was diagnosed with endometriosis. Which 13 years ago no one really talked about it, nor was a lot known about it. I remember having to go the "lady doctor" because my doctor whom I had since birth, and was a guy had no clue what was going on. I also have a lot of issues with cysts, them growing, bursting, it's an awful cycle. When I was 15 I had my first laperoscopy done to help laser away scar tissue, the endometriosis, and check out my "womanly area." I remember laying in the recovery room, and my doctor talking to me and saying I was probably never going to have kids and I would struggle with all of this for the rest of my life. Then I nodded back to sleep.
Eric and I were dating at the time, and I remember he came to visit me in the hospital and I told him I was never going to be able to have kids, and I am sure I was emotional, more than likely knowing myself, and I remember him telling him in his wonderful, 16 year old guy way..."I don't love you because you can have kids, I love you because I just do." Awww...
Fast forward to December 2005...Eric and I had just gotten married in May, I was being wheeled into the recovery room from another laperoscopy and my doctor telling me pretty much the same thing all the other doctors told me through out the years. 11 months later our Molly Ann was conceived and she was born in August 2007.
I knew not having kids was a huge reality for us, and I am not in any way saying that God likes us better, or decided to bless us and not some other couple...but I am saying how grateful I am that I have a curly, blond hair, blue eyed girl calling me mom everyday.
I am now 3 months from my due date with another little miracle inside me. After our miscarriage and emergency D&C in January, we again were told we may not have another child because the doctor's could not be sure how badly my uterus was scarred from the procedure. I spent a lot of time praying, crying, crying and praying that God would just make me content, content with the idea that it was going to be the 3 of us for the rest of my life.
I can say honestly, 100% I was content with the idea of being a family of 3, and I truly felt fine with it. Then I found out I was pregnant. One month after everything went down, two pink lines showed up on that test, that test I didn't want to take because I know of the heartbreak it brings when there is only one line.
Lucy May is my second miracle. She has brought me great joy, helped me in my grief over the baby we lost, and restored hope and faith in me. All of that and I have yet to meet this chick!
So as I finished my walk around the track I felt so grateful to the Lord, grateful that he chose me to carry and raise these girls, my girls, Eric's girls, His girls, our girls, our miracles.