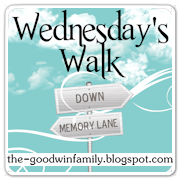 **27 weeks 3 days**
*After a long day at work...hence no pregnancy glow left in my body :) *
So to sum it all up and get to my utterly embarrassing story...
-I am 27 weeks and 4 days pregnant
-Lord knows how much weight I have gained, and yes, I have stretch marks
-This child is super active and keeps me up at night with her somersaults, flips, kicks, and punches
-I go tomorrow for my 28 week apt and glucose test
Now onto the story...so this is truly embarrassing for me, and I am praying some of you all can relate, and I have to put it out there and laugh, or try really hard to laugh about it, because if not, I will totally sit and feel miserable, so start laughing now...
Yesterday I made a comment to another lady on staff that I felt like I was leaking, like my "water bag" slowly sprung a leak...but then I chalked it up to drinking a ton of water, more than usual and sitting in a hot, leather office chair all day, you catch my drift. It felt like it was getting worse, not better, and all I wanted to do was come home and put my feet up. So after picking Molly up, and dropping some stuff off at someones house, I was finally able to come home. But my "problem" still persisted. I called my best friend because I knew she had leaked with her kids, and I also felt like I did when my water broke with Molly. Needless to say she convinced me to call the doctor and ask them. I called and they sent me straight to labor and delivery. These people do not mess around. We were very blessed that my doctor was not on call, but at the hospital for something else and he came in and saw us.
So after my poor husband's face turned every shade of red when I would have to explain something, or describe something, poor guy! We still have nothing really figured out, other than I am leaking. They do not believe it is my water, to which Eric said, "so, you are like just peeing your pants?!" Yes, Eric, yes, I am just sitting here peeing my pants. What a dork! What a man! I also have been having a lot of contractions over the last week or so, so that does not help with the leaking factor!
My fluid levels are great, Lucy is big, and super active. Like really active that the nurse kept telling me how active she was. Really, like I didn't notice. So they are running more tests today, I go tomorrow for my check-up anyways, so we will see. My guess is maybe it's a UTI, hence the contractions, and maybe the leaking. This all is so embarrassing and semi-gross to me! So to put any thoughts to rest, no I am not wearing a depends, and my doctor assured me that it probably feels a lot worse to me than it truly is. Probably what feels like leaking me to is like 2 tiny rain drops.
So today or tomorrow we should know the culprit for this impromptu trip to labor and delivery. Luckily my nurse was so nice, actually her and Eric talked the entire time, and we were in and out rather quickly. So can anyone else out there relate? Anyone have a huge baby that literally sat on their bladder, or feel like they were leaking? Please, anyone :)